Management Team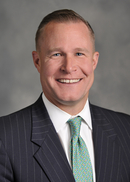 Managing Director
Office 412-858-7111
My Networks:
Craig Fiedler is a graduate of Penn State University.  After graduation he served in the U.S. Marine Corps and began his career with Northwestern Mutual in 1994.  Craig became part of the leadership team in 2001 as a managing director.  Craig is a two-time member of the 100 Lives club and a ten- time recipient of the OARS award, which recognized excellence in personal production in addition to successful coaching relationships.  He has been a qualifying member of MDRT as well as received the Life Impact award every year since 2000.
Craig lives in Ligonier with wife, Alyce, their four children, Henry, Caroline, Grace and Lilley. In his spare time, Craig enjoys hunting, golfing and the occasional celebratory cigar.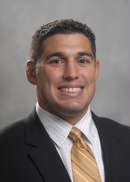 Field Director
Office 412-858-7120
Mike Corcetti grew up in Export, Pennsylvania and is a graduate of Kiski Area High School. Mike graduated from Pitt Johnstown in 2008 with a Bachelor of Arts degree in Finance and was a 4X NCAA All American wrestler.
Prior to graduating, Mike started with Northwestern Mutual as an intern in 2007.  After graduation and his successful internship, he began to build his practice in Monroeville, PA location. He hit Pacesetter first 40, led the agency in new clients in 2011, and qualified for Fastrack Sales School in September 2011.  Because of Mike's passion for coaching and leadership, he became a College Unit Director in 2012. Mike is now a Growth & Development Director.
Mike's favorite past time is spending time with his wife Lindsey and sons, Silas and Louden at their home in Murrysville. He also enjoys coaching wrestling at Franklin Regional High School and Young Guns Wrestling Club along with hunting, fishing and vacationing.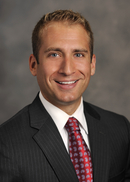 College Unit Director
Office 412-858-7128
Aldo began his career as a Financial Representative in 2011 after receiving a Bachelor's of Science in marketing from the University of Pittsburgh. Aldo takes pride in having an impact on his clients and his community by providing world class insurance and investments products.  He recently just became a College Unit Director helping grow the Top Ten Internship program at Northwestern Mutual.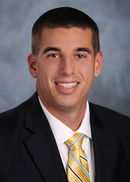 Financial Representative
Office 412-858-7139
My Networks:
After earning a Bachelor of Science degree in Finance and a M.B.A from Penn State University, Ben started as a Financial Representative at the Northwestern Mutual in 2014. As a Financial Representative with NM, Ben provides expert guidance and innovative solutions to help meet this client's financial goals and objectives at every life stage. He offers exclusive access to insurance products as well as an array of quality financial products and services.
Ben currently resides in Monroeville with his wife, Nicole and their dog Oliver.